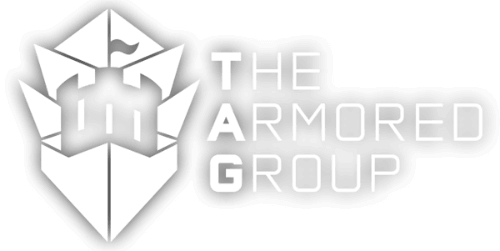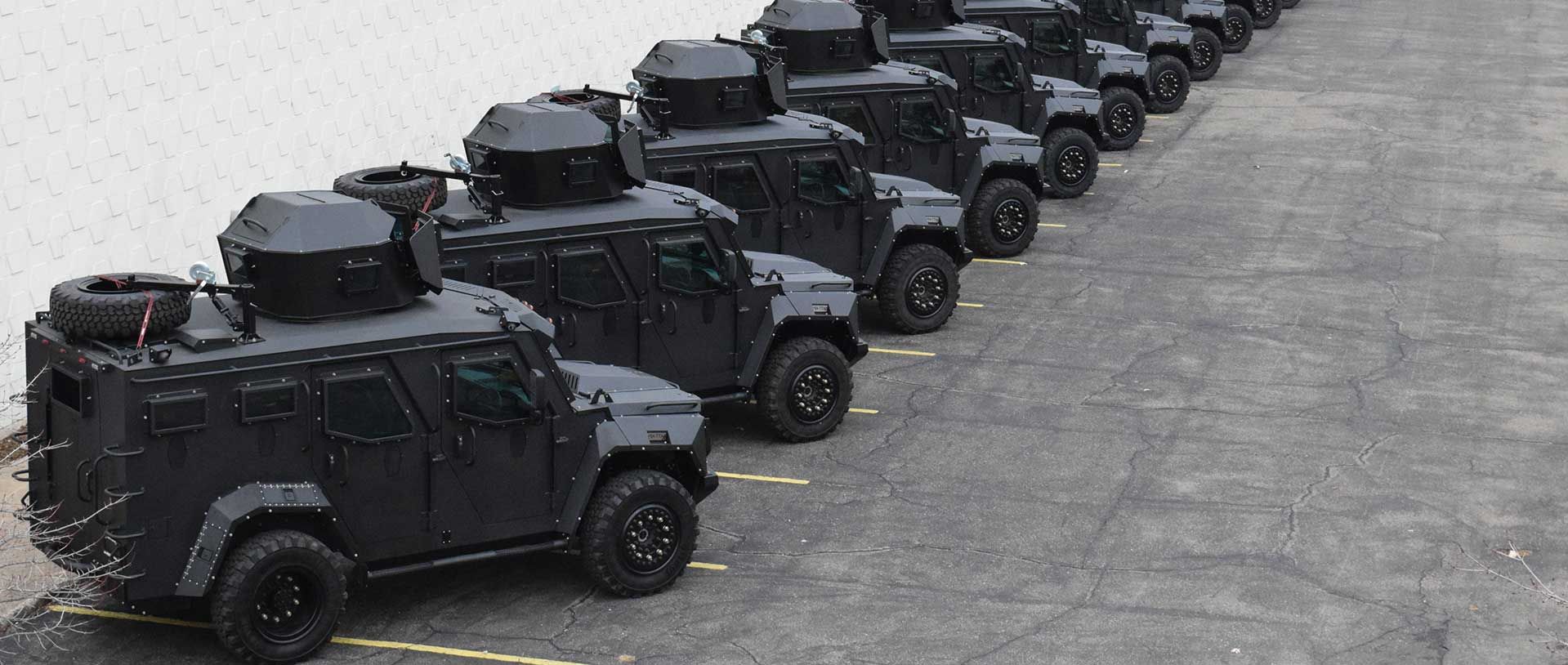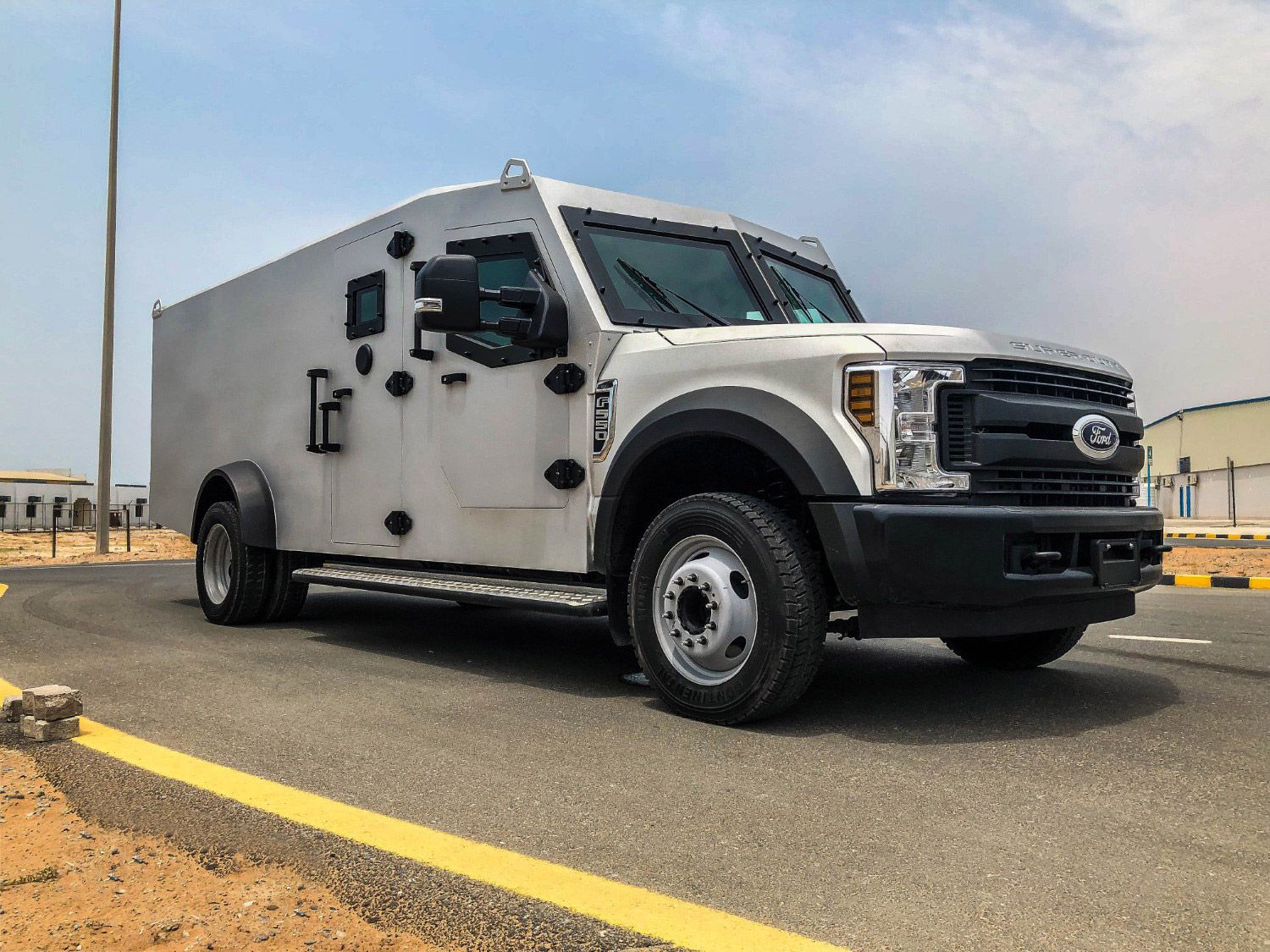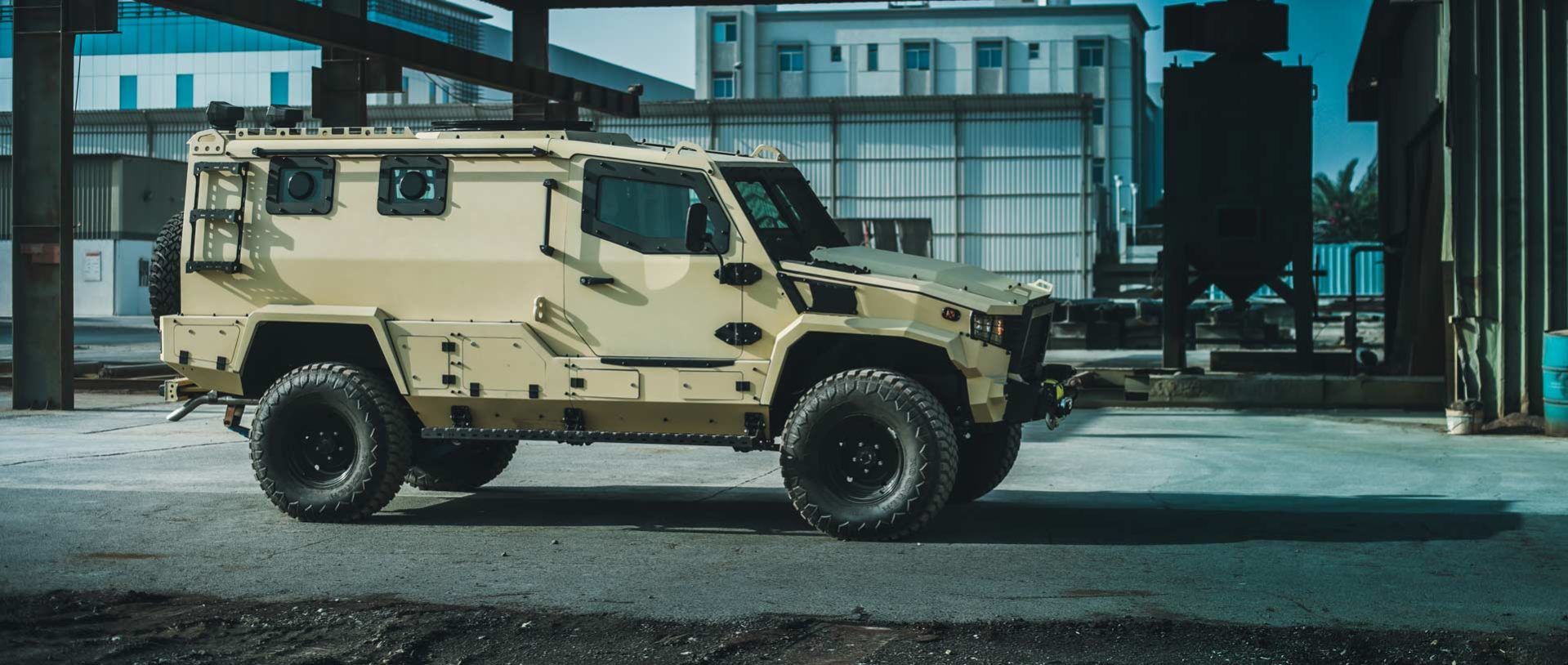 OUR BALLISTIC ARMORED TRANSPORT VEHICLES WILL SHOW YOU HOW TO SURVIVE A GUNFIGHT WITH NO GUN.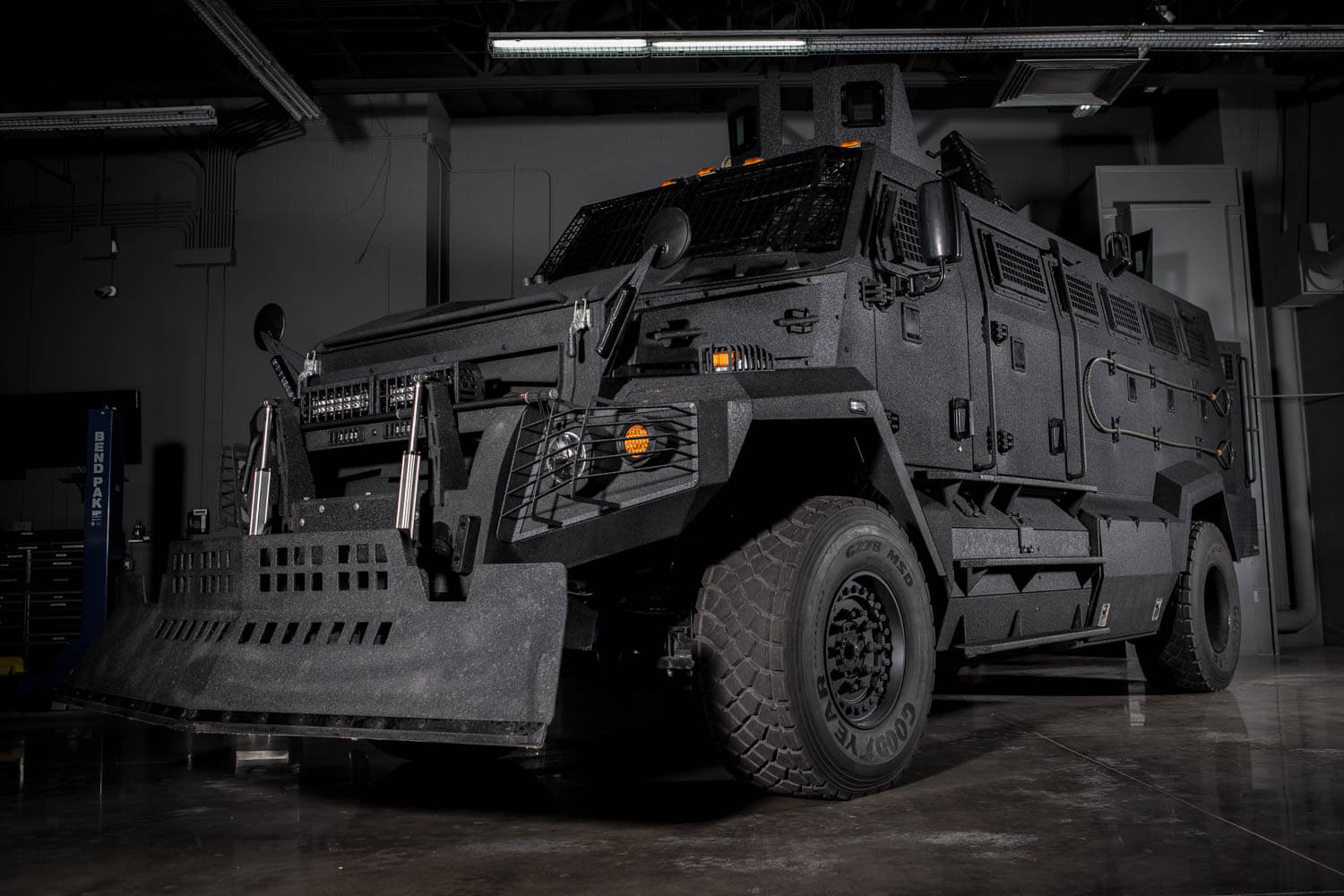 The Armored Group has become synonymous with state-of-the-art, armored SWAT, rapid deployment, military and police tactical vehicles. Our custom-made vehicles feature advanced designs and superior engineering, supported by a responsive sales force and unmatched customer service. In short, our BATT vehicles are the most tactically advantageous armored rescue vehicles available to keep operators safe on the front line.
The Armored Group's SWAT Vehicle product line includes: BATT™ – Ballistic Armored Tactical Transport Rapid Deployment Vehicle Prisoner Transport Vehicle.
Hostage Negotiator
EOD
Equipment Trucks
Command Centers
NOIA Tested and Recommended RDV (Rapid Deployment Vehicle)
We also have a large inventory of used armored vehicles that are available for sale. Our right hand drive conversions are now available on all makes and models from our manufacturing facility in Detroit.
WHEN LIVES ARE AT STAKE, TOUGH ISN'T TOUGH ENOUGH
The Armored Group's engineering and manufacturing capabilities deliver tremendous flexibility and a wide range of options to meet virtually any customer's needs. We manufacture specifically for military and law enforcement agencies whose special assignment units require optimum ballistic protection during high threat situations. Manufacturing from thirteen facilities strategically located throughout the U.S, the Armored Group uses state of the art laser manufacturing equipment and CAD-CAM engineered systems.
SWAT Vehicles of all kinds are what we're best known for, and with good reason. We offer a host of SWAT special vehicles, and a diverse inventory that in addition to SWAT cars includes armored trucks, armored transport vehicles, vans, police cars, and more. Learn more about why we're the number one name in armored vehicles and armored car transport.
You'll be pleased at the options you find here, which include:
SWAT vehicles and other SWAT special vehicles
SWAT vehicles and SWAT special vehicles
Armored transport vehicles
Armored vans
Highest ballistic protection on the market today
We offer the only true armor plate on the market today
All vehicles are fitted with materials from the industry's only certified armor plate manufacturer as well as glass clad polycarbonate for increased ballistic protection
We offer countless other options in the field of SWAT, rapid deployment, military, and police tactical vehicles. Our inventory includes SWAT cars and other SWAT special vehicles, armored transport vehicles, vans, and more. There is no more trusted resource for armored car transport and tactical vehicles. Let us help to find the proper vehicle solutions for you.
If you're in the market for state-of-the-art SWAT vehicles and armored vehicles of other sorts we can help. Our product line includes not only SWAT but also a host of other SWAT special vehicles, as well as armored trucks and a number of other armored vehicle solutions.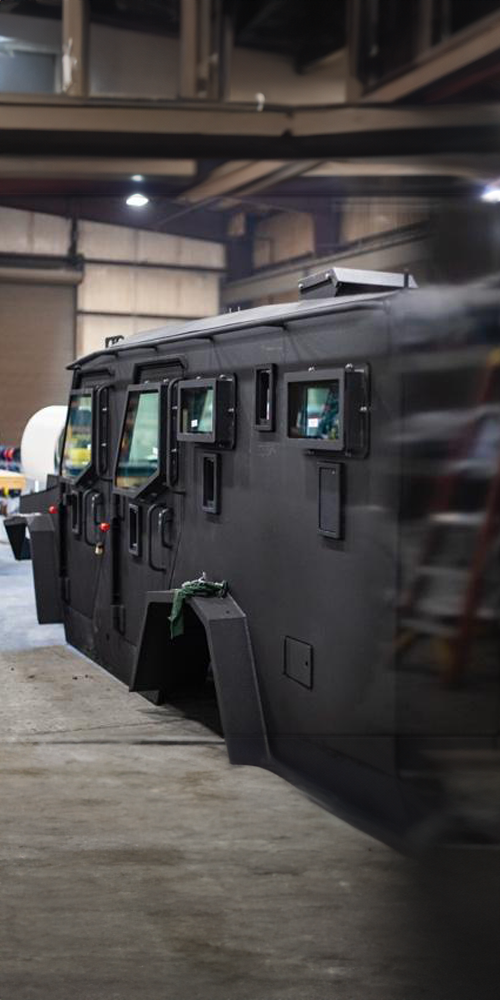 ---
We service in the following U.S. States:
• Alabama
• Alaska
• Arizona
• Arkansas
• California
• Colorado
• Connecticut
• Delaware
• District of Columbia
• Florida
• Georgia
• Hawaii
• Idaho
• Illinois
• Indiana
• Iowa
• Kansas
• Kentucky
• Louisiana
• Maine
• Maryland
• Massachusetts
• Michigan
• Minnesota
• Mississippi
• Missouri
• Montana
• Nebraska
• Nevada
• New Hampshire
• New Jersey
• New Mexico
• New York
• North Carolina
• North Dakota
• Ohio
• Oklahoma
• Oregon
• Pennsylvania
• Rhode Island
• South Carolina
• South Dakota
• Tennessee
• Texas
• Utah
• Vermont
• Virginia
• Washington
• West Virginia
• Wisconsin
• Wyoming
We service in the following Countries:
• Afghanistan
• Algeria
• Angola
• Australia
• Bahrain
• Bangladesh
• Barbados
• Belize
• Botswana
• Cambodia
• Cameroon
• Canada
• Central African Republic
• Chad
• China
• Congo
• Ecuador
• Egypt
• Ethiopia
• Georgia
• Germany
• Chana
• Greece
• India
• Iraq
• Italy
• Jamaica
• Jordan
• Kenya
• Kuwait
• Lebanon
• Libya
• Mexico
• Mongolia
• Mozambique
• Nigeria
• Oman
• Pakistan
• Philippines
• Portugal
• Qatar
• Russia
• Rwanda
• Saudi Arabia
• Senegal
• Serbia
• Sierra Leone
• Singapore
• Somalia
• South Africa
• Sri Lanka
• Sudan
• Syria
• Uganda
• United Arab Emirates
• Vietnam
• Yemen
• Zambia
• Zimbabwe