Learn More About Our Full Line Of Ballistic Trucks And Vehicles For FBI, SWAT, Police, And Other Tactical Teams
Law enforcement teams throughout the U.S. and overseas need multi-purpose vehicles that provide support for hostile crisis situations. It's important for officers to safely and quickly arrive at the crime scene to carry out their duties. The Armored Group has two patented truck designs to meet these needs: Ballistic Armored Tactical Transport (BATT) and Rapid Deployment Vehicles (RDV).
Our very own BATT trucks are now available in five different chassis: BATT S, BATT XL, BATT-T, BATT X, and BATT APX. Each of these vehicles makes a very strong presence for an active shooter, hostage, and other hostile crises to deliver law enforcement officers to their assigned stations as safely as possible.
Our non-armored rapid deployment vehicles are custom-built to your law enforcement and first responder needs. Our RDV chassis can be built with a van or truck chassis to provide you an inconspicuous vehicle for surveillance needs. Another purpose our rapid deployment vehicles provide to local law enforcement teams are mobile crime scene command centers to allow you to strategize team support and directions on-site.
Get in touch with The Armored Group today to begin work on getting a grant towards a custom-built BATT or RDV for your department! We also have other armored trucks and vehicles for sale for immediate requests.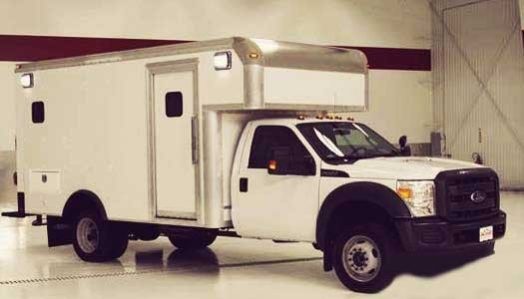 Rapid Deployment Vehicle
(RDV, RDV Crime, RDV Command)
View RDV Vehicles