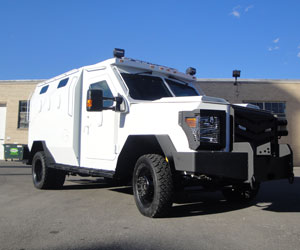 BATT
New for 2011. The BATT has a fully armored hood that provides maximum protection in a patrol sized vehicle. Armored to defeat high power armored piercing rounds and engineered to transport 12-14 officers in an urban and off-road setting the BATT maintains precision handling and the ability to sustain high speeds. A fully insulated BATT-AP will keep internal temperatures cooler for your officers. Stock unit available.
VIEW BATT Features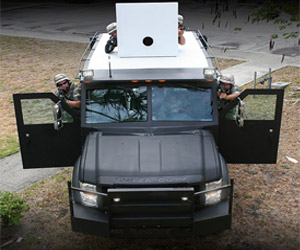 BATT S
The BATT-S was specifically designed for law enforcement agencies that were hindered by budgetary constraints, yet were still in need of an armored personnel vehicle for their tactical teams. Our BATT-S has quickly become an indispensable tool to many agencies around the country, who once thought they could not afford an armored tactical vehicle. Starting under $100,000, our NIJ III Rated BATT-S allows for an economical solution to the increasing violence problems that plague many of our law enforcement agencies. The BATT-S offers a Tested and Recommended APC which boasts all the same deployment and operational abilities as our BATT, for a fraction of the cost…
View BATT S FEATURES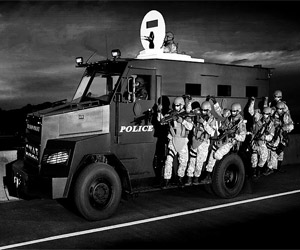 BATT XL
The BATT XL is for those departments looking for the ultimate in armored protection and functionality. With the ability to carry 15+ fully geared officers, attain highway speeds up to 75 miles per hour, allow the ability to stand inside the rear officer's compartment, deploy from multiple positions, and with the optional 4×4 package, the BATT XL becomes the most versatile armored tactical vehicle in the industry. Whether it is used for deploying a team into a hostile situation, rescuing a downed officer, or establishing an armored mobile command center, the BATT XL can provide the solution to your problems. The BATT XL can be armored to defeat .50 caliber rounds and is completely armored on 6 sides to insure the safety of its passengers.
VIEW BATT XL FEATURES